Mortgage rates climb higher, cooling US demand for new homes
The Mortgage Bankers Association's index of mortgage applications tumbled 8.8% last week for the first time in months, according to new data published on Wednesday.
"Last week's increase in mortgage rates prompted a pullback in application activity," said Joel Kan, MBA's deputy chief economist. "With more first-time homebuyers in the market, we continue to see increased sensitivity to rate changes."
Demand for refinancing also continued to plunge last week, tumbling another 6%, according to the survey. Compared with the same time last year, refinance applications are down a stunning 56%.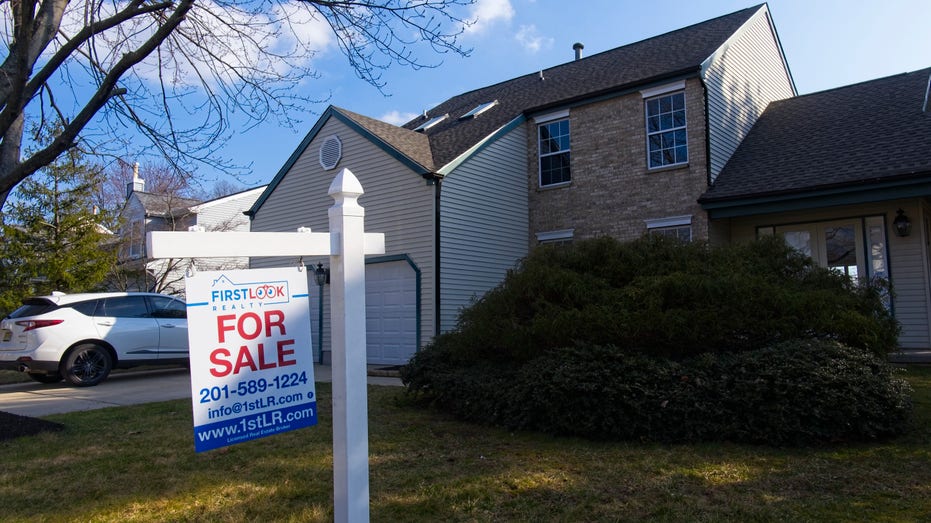 Open house at a home for sale in Evesham Township, New Jersey, Feb. 26, 2023. (Fox News)
"Rates remained more than a full percentage point above the same week a year ago," Kan said. "This leaves very little refinance incentive for most homeowners."
The interest rate-sensitive housing market has cooled rapidly in the wake of the Federal Reserve's aggressive tightening campaign.
Policymakers already lifted the benchmark federal funds rate nine consecutive times and have signaled that a 10th increase is on the table at their May meeting amid signs of underlying inflationary pressures within the economy.
For months, higher mortgage rates have dampened consumer demand and brought down home prices. As rates have slowly fallen from a peak of 7%, the housing market has shown early signs of stirring back to life.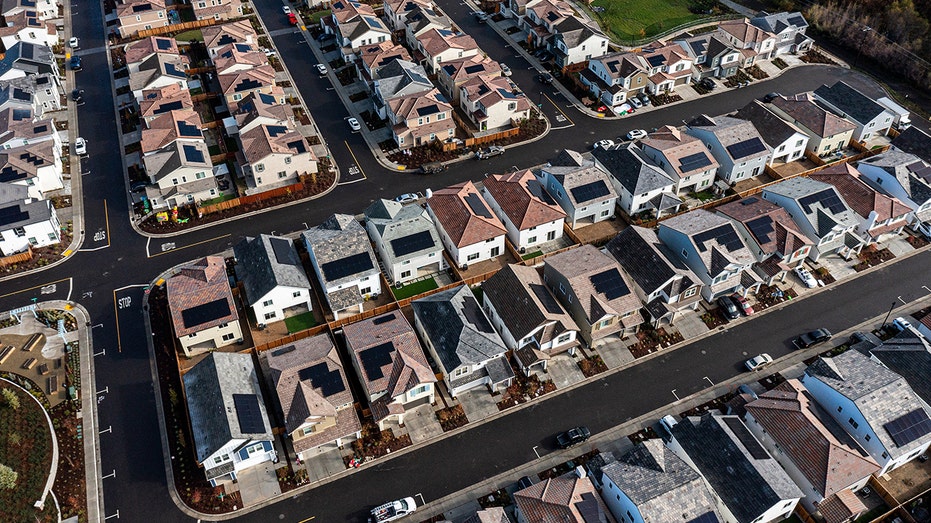 Homes in Rocklin, California, Tuesday, Dec. 6, 2022. (Photographer: David Paul Morris/Bloomberg via Getty Images / Getty Images)
However, the return to lower mortgage rates has not been smooth. In fact, rates moved significantly higher to start the week, according to a separate survey from Mortgage News Daily, with the average rate on the popular 30-year mortgage for homes sold for $726,200 or less climbing to 6.43% from 6.30%.
For homes sold over $726,200, the average rate for the 30-year was 6.28%.
Those rates remain significantly higher than just one year ago, when rates hovered around 5%.
Limited inventory has also bolstered demand and prices this month.
Source: Fox Business