MIDDLETOWN, NY (May 30, 2023) – Gan Jing World announced its first Father's Day Photo Awards to celebrate Dads around the world for their unyielding strength, courage, and guidance. Showcase your best memory or moment with Dad in photo and use hashtag #GJWBestDad to earn a chance to win $1,000 in cash. Go to event page: https://www.ganjing.com/hashtag/GJWBestDad?t=1685626260529
The Father's Day Photo Awards begins on June 1st and runs throughout the month of June. Participants may upload an unlimited number of photo entries up until 11:59PM ET on June 30th. In your photo description share a story of your unique moment with Dad, a special memory, or lesson you have learned from Dad. Photos will be judged on creativity, picture quality, aesthetic value, story-telling and engagement, so set your creativity free and share how Dad has touched your heart! Stay tuned for the full events descriptions and rules in our "Events" Tab.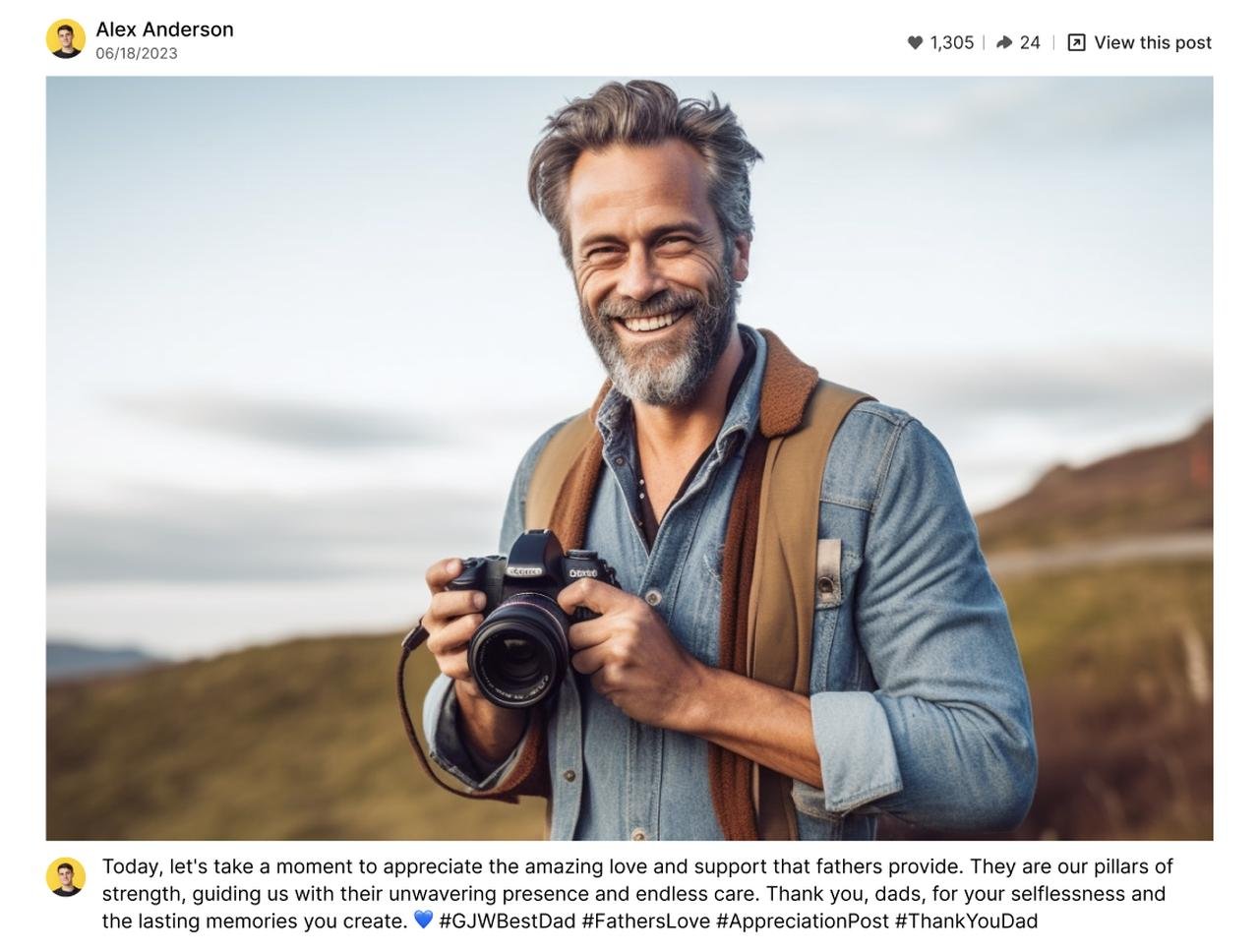 How to submit photos?
Sign up and log in on Gan Jing World. For

mobile browser users

, tap "+" button on the bottom navigation bar to upload photos. For

desktop users

, click the "Upload Images" icon on the homepage header, or click "My profile" on the top left corner of the GJW website to create new post.

Use the hashtag

#GJWBestDad

when uploading your photo entries.

Write a short description to tell us why he deserves to win the prize.

Fill in the registration form.
The event is a great opportunity for users to explore Gan Jing World's new social media functions, including unique features of the personal profile, timeline and digital photo albums set to release in an upcoming update along with this June event.
Video creators, bloggers, photographers and everyday users alike can enjoy engaging in and sharing multiple forms of content and memories all in one place, including videos (long/short form), live streaming, blogs and articles, photos, discussion topics, and more — bringing a rich and diverse experience that lends an immense potential for expression in making connections with others.
Gan Jing World is a new family-friendly platform that seeks to foster positive and uplifting engagement in its community, helping people recall the importance of strong bonds in the family and community to nurturing the mind and spirit. The platform allows for a video, article, and picture sharing environment, where the fundamental mission is to create positive change in the world through showcasing inspiring content that uplifts society.
Contact:
Nick Janicki, Media Relations
Website: https://www.ganjingworld.com/